work
Back to Portfolio
Bordeaux Residence
In sunny Bordeaux, France, life moves effortlessly between indoor and outdoor spaces. However idyllic this sounds, it does pose one great risk: interiors can often get too hot, too soon.
Thanks to the Camargue louvred pergola with tilting blades and integrated screens in the garden, the homeowners can choose all year round whether to spend time indoors or outdoors, depending on which environment is most pleasant at any given time of day. Adding the Loggia panels provide not only shade, but extra privacy for the hot tub.
The Panovista Max sun protection screen on the sliding corner window—with a zip and without any intrusive profiles or cables in the corner,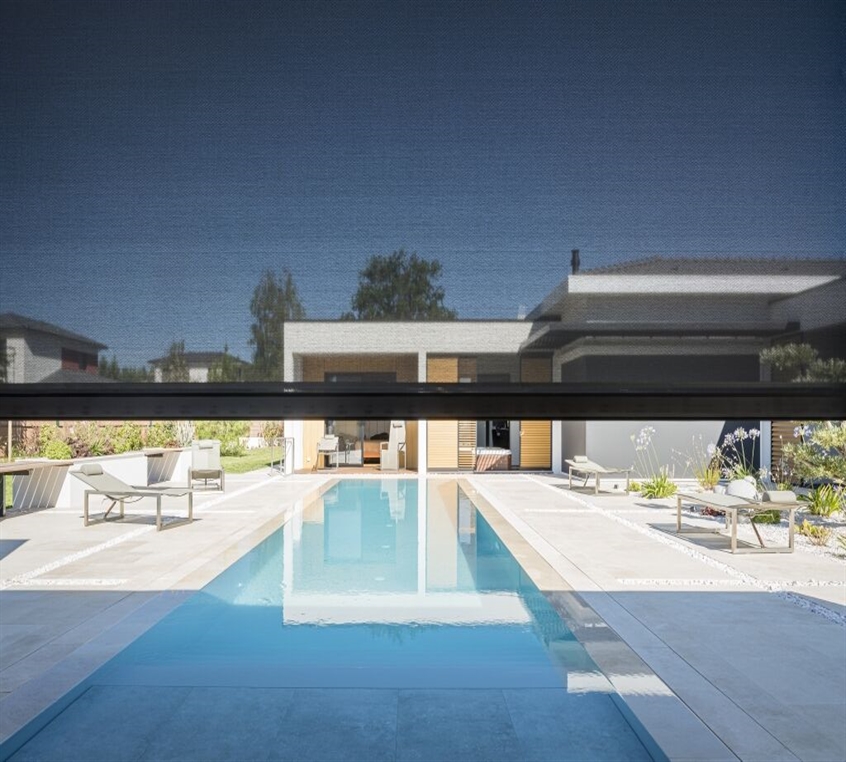 the Loggia sliding panels on the windows and fixed Sunclips' awnings above another window all make sure in the same effective manner that the sun never drives indoor temperatures in this well-insulated villa to unbearable levels.
They all block the sun rays before they even reach the glass. The owners are delighted with the result. The main advantage is that they can open or close both screens and sliding panels as they wish, depending on the level of comfort they want to create or the amount of light they want to let in.
Credits:
Renson
Products Used
Outdoor - Bioclimatic Pergola: Camargue Options: Fixscreen, Loggia Sliding Panels, Up/Down Lighting | Solar Shading - Exterior Shade: Panovista Max, Vertical & Horizontal Brise Soleil: Sunclips
Our Latest Brochure
Imagine the possibilities for your project and find a solution that's right for you.
DOWNLOAD NOW