work
Back to Portfolio
Hidden Delight
So much character is tucked away in our client's wonderful log home with its marvelous garden beaming of character.
Stepping out through the sliding door onto their patio, they enjoy a newly covered space to relish in. Our Renson Algarve bioclimatic louvred pergola, in a sleek black colour, shields them from the sun and rain, while keeping them comfortable into the night with its integrated lighting.
With this aluminum canopy, you can adjust the solar shading and ventilation at any time to suit your needs in the moment at the touch of a button.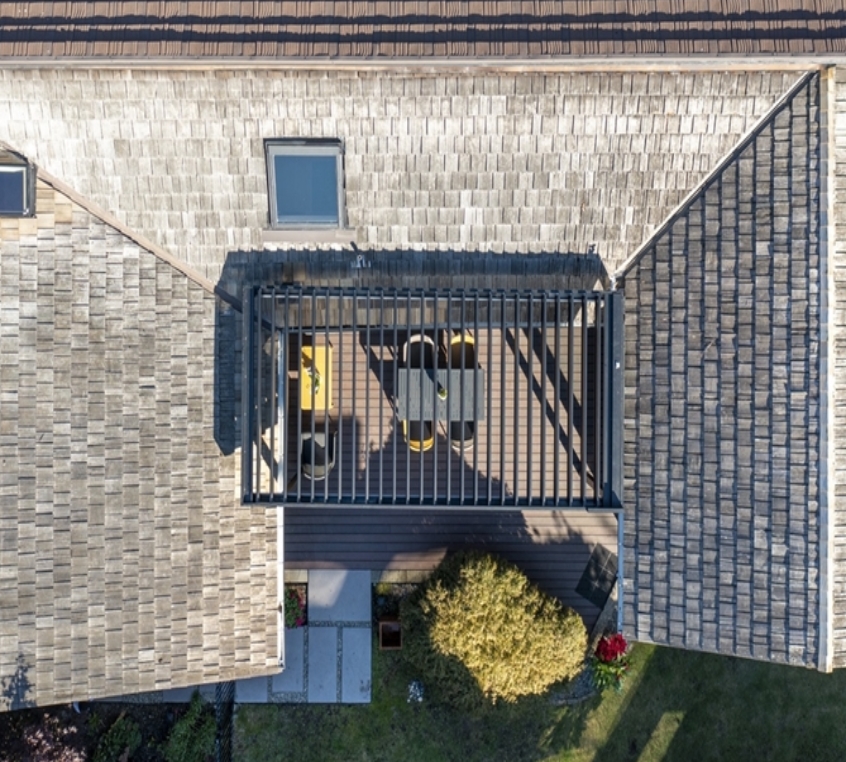 It is also equipped with a sensor, so the louvres will automatically tilt (up to 150 degrees) depending on the weather. For example, if it begins to rain, the louvres will automatically close and capture the rain into its internal drainage system.
Modern met classic and it was a delightful union, visually and functionally.
Photography & Videography:
Products Used
Bioclimatic Pergola: Algarve Option: Up/Down Lighting
Our Latest Brochure
Imagine the possibilities for your project and find a solution that's right for you.
DOWNLOAD NOW