work
Back to Portfolio
Vibrant
Our client sought to add a versatile, weather-protected outdoor space to their backyard to create a sheltered area that they could use throughout the year.
We installed a Renson Algarve - a louvered roof system with tilting louvers - featuring surface-mounted motorized screens and integrated lighting. The Algarve offers a unique combination of versatility, practicality, and aesthetics.
With surface-mounted screens, it provides effective protection from excessive sunlight. The integration of lighting into the structure further elevated the project. The lighting is dimmable and can match the ambiance of various occasions, whether it be a cozy evening for the family or a festive gathering with friends.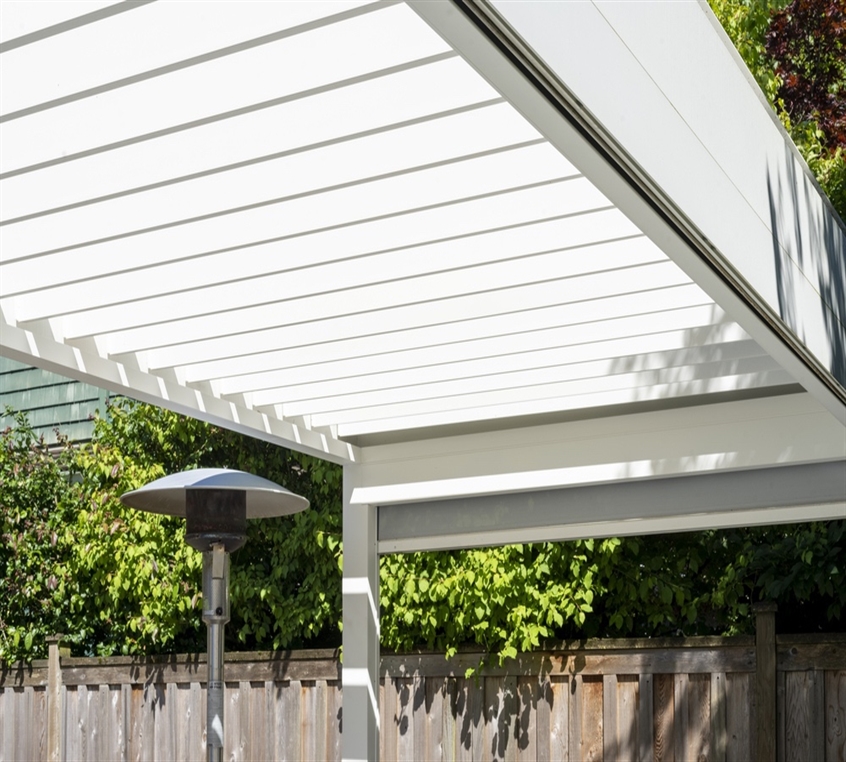 Products Used
Bioclimatic Louvered Pergola: Renson Algarve Options: Surface-mounted Fixscreens, Lineo LED lighting
Our Latest Brochure
Imagine the possibilities for your project and find a solution that's right for you.
DOWNLOAD NOW