work
Back to Portfolio
Serenity Garden
Nestled amongst the trees, our clients beautiful and lush landscaped garden boasts of a blissful outdoor living space.
Our Renson Algarve bioclimatic pergolas were coupled for an easy flow- both visually and functionally -when travelling through the home, stepping into the covered patio space and admiring the sweeping greens.
The Algarve louvred pergola shields them from the sun and rain, while keeping them comfortable into the night with its integrated Up/Down lighting features. Motorized screens have also been integrated along one side for additional privacy.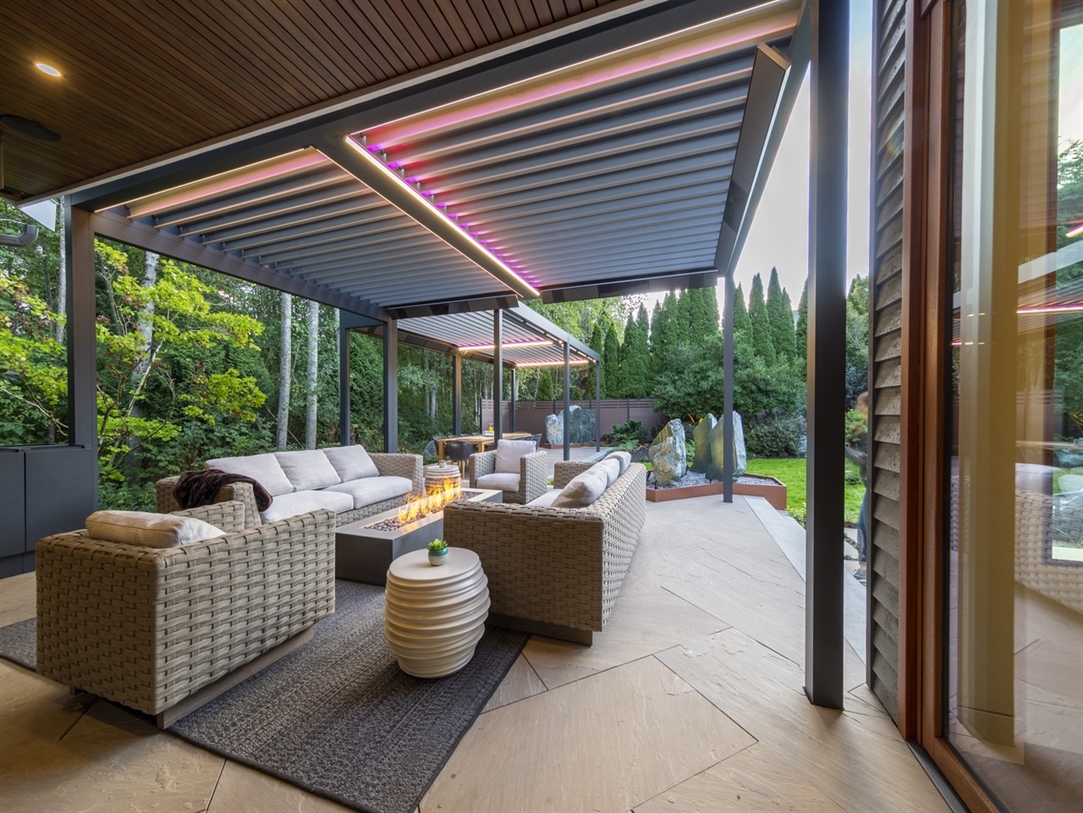 Our clients not only love to spend time in their beautiful outdoor space, but they also love to entertain. With the integration of sleek patio heaters into the pergola systems, their outdoor space can be used to entertain all year round.
There are many different atmospheres you can create with the simple touch of a button.
In all seasons, this outdoor living space will be enjoyed for many years to come, and many memories will be made - the stories of life that we treasure above anything else.
In collaboration with:
Lara Duran Landscape Architects, Monokrom Studio, Watermark Gardens
Photography & Videography:
Products Used
Bioclimatic Pergola: Algarve Options: Fixscreen, Up/Down Lighting, Heat & Sound Beam
Our Latest Brochure
Imagine the possibilities for your project and find a solution that's right for you.
DOWNLOAD NOW