work
Back to Portfolio
Sweet Retreat
The owners of this impressive home and garden envisioned a practical solution to cover their outdoor space. Our Renson Algarve pergola was installed in both the living/dining area and another over the jacuzzi.
The Algarve aluminum pergola is equipped with heating elements allowing use in all seasons. The tilting blades - that tilt up to 150 degrees - gives them control of how much sun and fresh air they prefer. The Algarve's louvred roof protects them from the rain when the louvres are closed, and drains the water away with its internal drainage system. When no one is home, the rain sensor will close the blades automatically, protecting the furniture and cushions below the canopy.
A beautiful, functional, and minimalistic area for many years of enjoyment.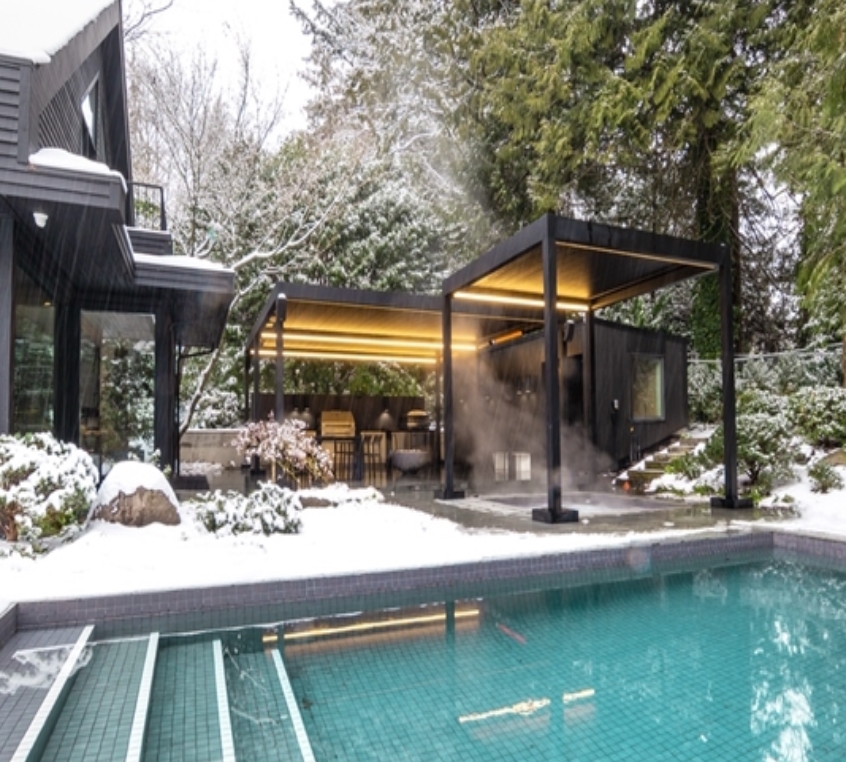 Products Used
Bioclimatic Pergola: Algarve Option: Up/Down Lighting
Our Latest Brochure
Imagine the possibilities for your project and find a solution that's right for you.
DOWNLOAD NOW