work
Back to Portfolio
Student Living
Zurich
In Aspholz, Zurich, a seven-story student residence has been built to accommodate 332 students in 30 apartments and 11 studios, making it the largest of its kind in Zurich.
The greatest challenge of this project, however, was that the external blinds had to be fixed at the front of the balcony, and not a typical window. Renson solved this task by using the Fixscreen vertical blind.
The product was the world's first wind-resistant screen; and it is tested for wind speeds of up to 130 km/h, with maximum sizes of up to 22m².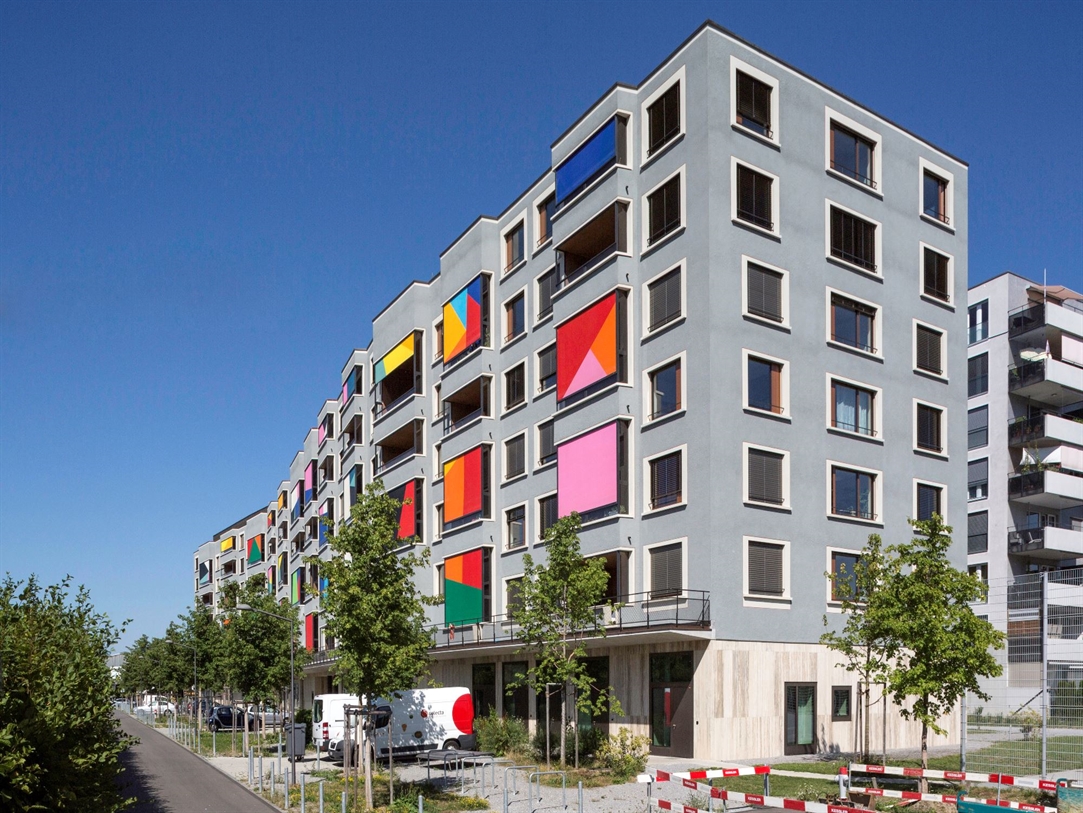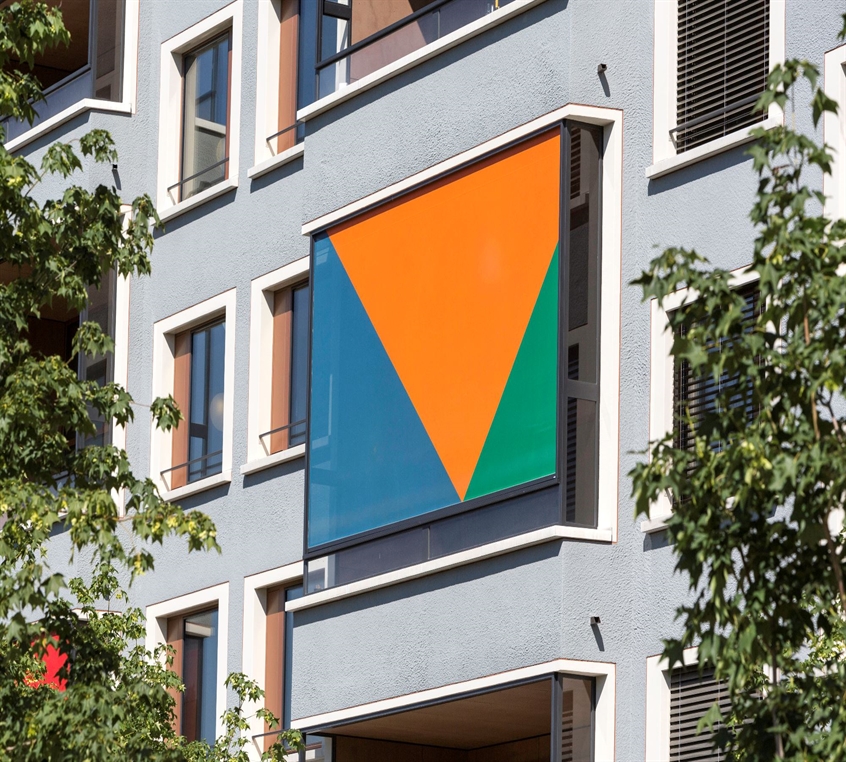 In addition to the mechanical properties, the fabric selection played a big role when it came to the coloured coating. On the one hand, the fabric is to provide protection against the sun, while it should also be permeable to the light, so as not to get too dark in the summer. The white polyester fabric Soltis 86 was chosen as the base for the colourfully designed west side of the building for these reasons. The screen pleasantly shades from the sun, while allowing visibility from the inside.
Location:
Aspholz, Zurich
Credits:
Renson
Darlington Meier Architects
Products Used
Patio Screen: Fixscreen Freestanding
Our Latest Brochure
Imagine the possibilities for your project and find a solution that's right for you.
DOWNLOAD NOW