work
Back to Portfolio
Provence Marinaside
Provence Marinaside is a great restaurant to enjoy a meal or beverage with friends and family. The restaurant is perfectly situated along the bustling marina, where you can relish the beautiful view and people-watch as you sit on the patio.
Executive Chef & Owner Jean-Francis Quaglia installed our Ziptrak Clear PVC blinds to ensure his patio patrons could enjoy his culinary, award-winning fare while staying protected from the weather elements (when the screens are closed) – all year round.
Our Ziptrak Clear PVC blinds are a breeze to use. They operate manually and glide easily because the blind is spring-balanced, allowing it to be easily pushed into any position and stay there. These patio screens are rigid, with a high wind resistance rating, and have a unique locking mechanism at the bottom.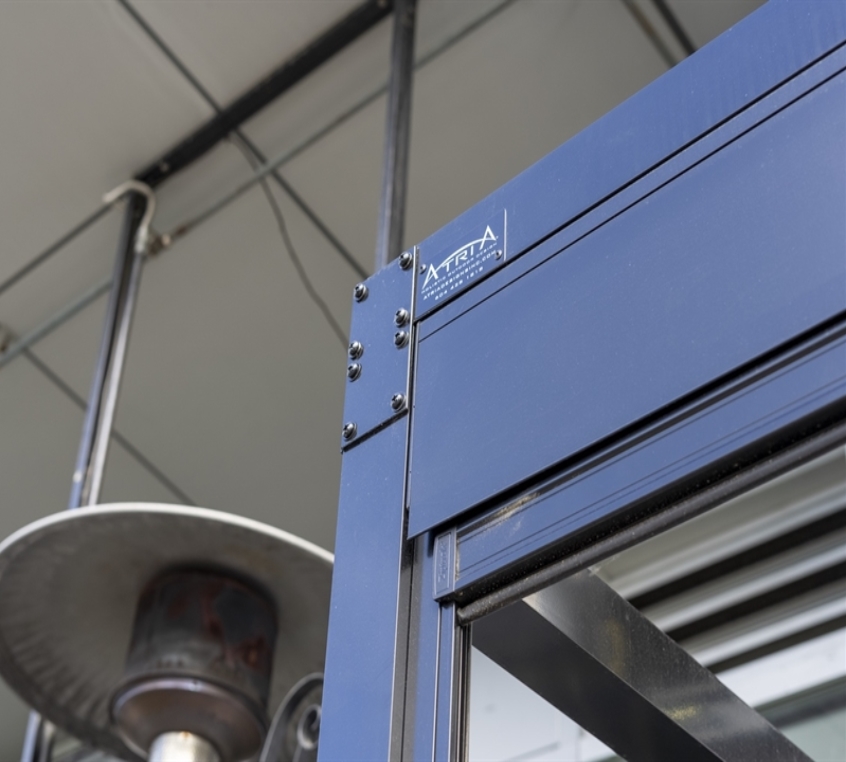 Additionally, due to the patented track-guided design, no wind or rain penetrates from the side of the system.
Stop by and check out one of the best patios in Yaletown! Not only are the waterfront views a treat, but we can assure you that the true charm of French cuisine, coupled with the Canadian West Coast flare, will be delicious no matter what kind of meal you're stopping by for.
Location: 1177 Marinaside Crescent, Vancouver, BC
Photography: Take Off Photography
Products Used
Ziptrak Clear PVC Vinyl Screen
Our Latest Brochure
Imagine the possibilities for your project and find a solution that's right for you.
DOWNLOAD NOW