work
Back to Portfolio
The Bistro
At the Arbutus Club, The Bistro is well known for its delicious comfort foods and top-notch service. Their outdoor patio space enjoys the view of the pool and tennis courts. To ensure guests are comfortable and would be able enjoy dining year-round, a functional yet elegant patio was created.
The Bistro now opens to a covered patio space, where we installed three Camargue louvred bioclimatic pergolas, with a fixed tempered glass wall on one side and sliding glass doors on 3 sides to fully enclose the patio, and an additional retractable screen on the south side that is hit with intense sunlight.
The Camargue has operable louvers that tilt up to 150 degrees, offering flexibility in terms of sun protection, lighting, and fresh air flow at the simple touch of a button.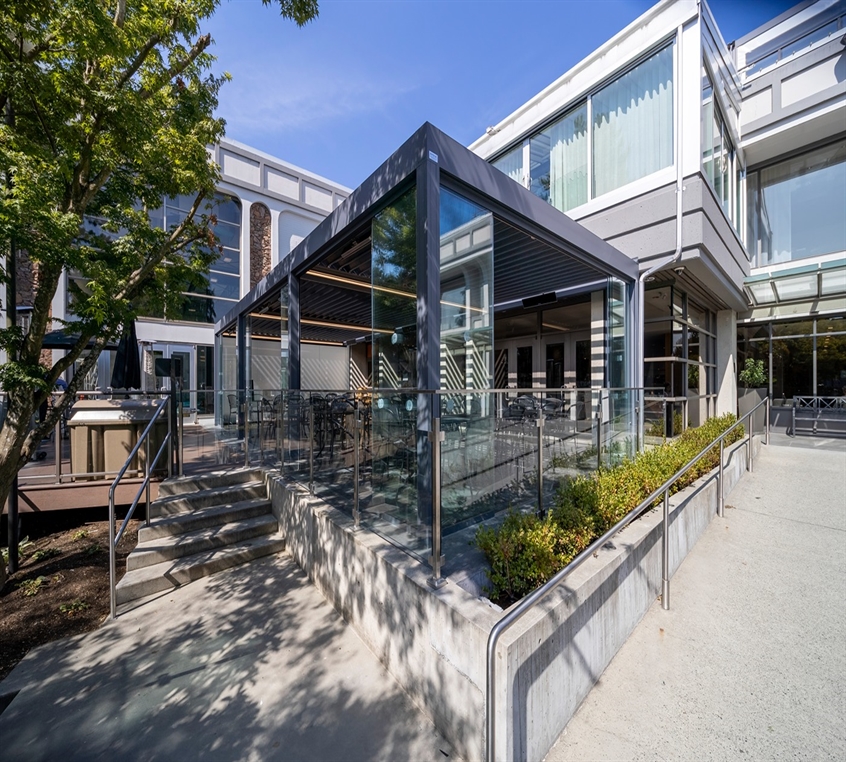 It is 100% waterproof and is also equipped with weather sensors which will adjust the system accordingly (ex. if it starts to rain, the louvers will automatically close). We incorporated LED lights and BROMIC heaters to create a pleasant & cozy dining atmosphere to accommodate different times of the day and all seasons of the year.
A stunning and functional patio addition for members and guests to enjoy while taking in all the benefits of dining alfresco and feeling a greater connection with the outdoors.
Location: 2001 Nanton Ave, Vancouver, BC V6J 4A1
In collaboration with:
Photography & Videography:
Products Used
Our Latest Brochure
Imagine the possibilities for your project and find a solution that's right for you.
DOWNLOAD NOW