work
Back to Portfolio
Earls
Southcentre Mall, Calgary
We collaborated closely with the Earls management to develop a tailored solution for their Southcentre Calgary location to enclose their patio. It became evident that opting for Ziptrak clear PVC screens was the perfect choice for this project because they offer quick adaptability to changing weather conditions.
The Ziptrak screens are designed with Smooth-Glide technology, ensuring effortless operation. Guests and staff can easily raise or lower the screens to adapt to various weather conditions. The screens are also equipped with a patented Zip Lock system, which securely holds the screens in place at any height. This feature ensures stability and safety while creating a comfortable environment.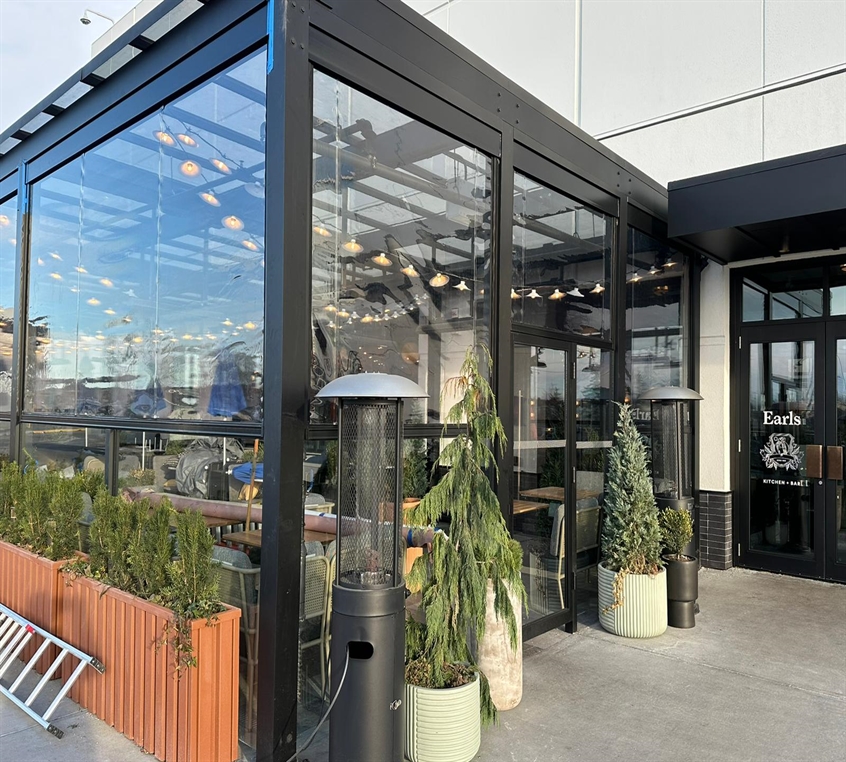 Products Used
Outdoor Blinds: Ziptrak clear PVC vinyl screens
Our Latest Brochure
Imagine the possibilities for your project and find a solution that's right for you.
DOWNLOAD NOW