work
Back to Portfolio
West Oak
West Oak Restaurant is one of Yaletown's favourite go-to for locals and tourists alike.
Our Renson Aero Camargue Skye louvred pergola, fitted with white and RGB lighting, offers their guests an unforgettable dining experience, all year-round.
The Aero is a flexible and unique system. To cantilever this Aero Camargue Skye, a custom steel frame was built to host the system and attach it to the building.
The minimalistic look & feel of the Camargue Skye retractable pergola perfectly complements West Oak's elegant and warm design.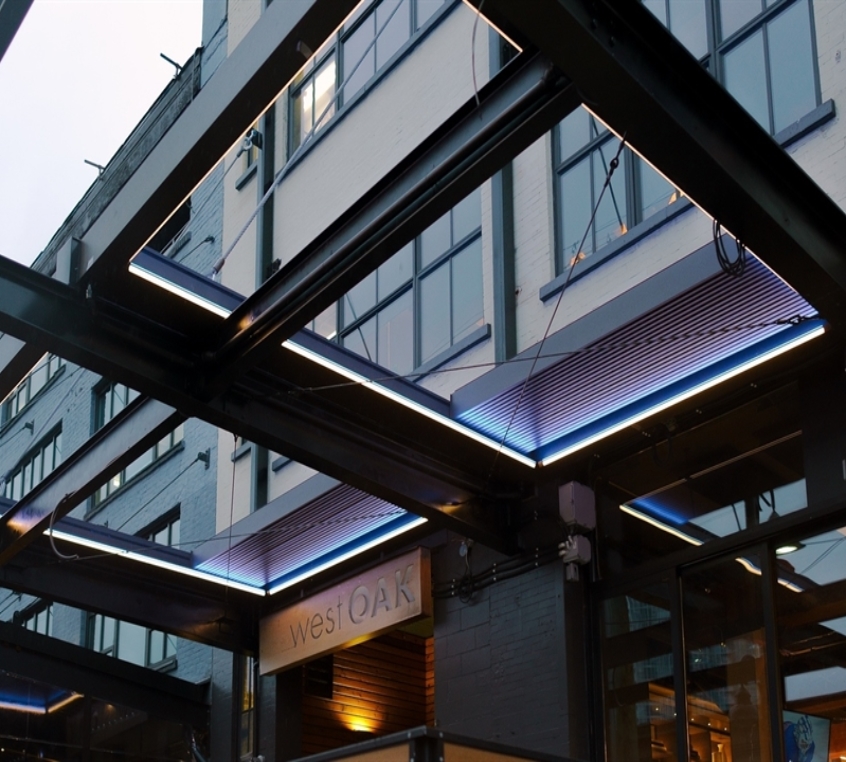 Project Details
Location:
1035 Mainland St, Vancouver, BC, V6B 5P9
In collaboration with:
Products Used
Bioclimatic Pergola: Aero Camargue Skye Option: Up/Down Lighting
Our Latest Brochure
Imagine the possibilities for your project and find a solution that's right for you.
DOWNLOAD NOW