work
Back to Portfolio
K-Tower
The K-Tower's elegant façade is a real architectural eye-catcher in Kortrijk. Special attention was paid to the visual, acoustic, olfactory and tactile qualities. The most striking feature is the significant use of mirrors and glass with a high color rendering index on the façade, which increases the brightness in the building as well as on the terraces.
Renson's dynamic sun protection screens were the perfect fit to stop the apartments from overheating in summer without compromising on the resident's stunning views.
Exterior sun protection was a logical choice here as it allowed the use of the clearest glass possible for the windows. The dark gray fabrics harmonized perfectly with the brushed aluminum, while optimally preserving the view of the exterior, even with sun protection blinds.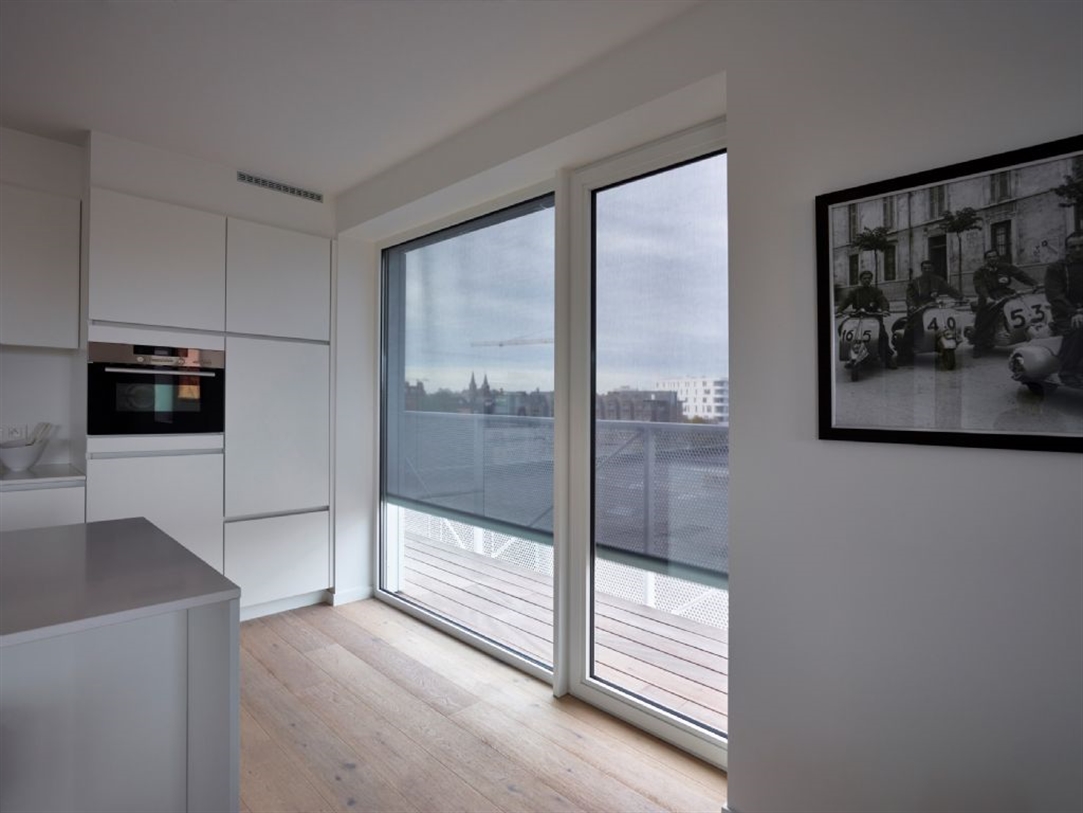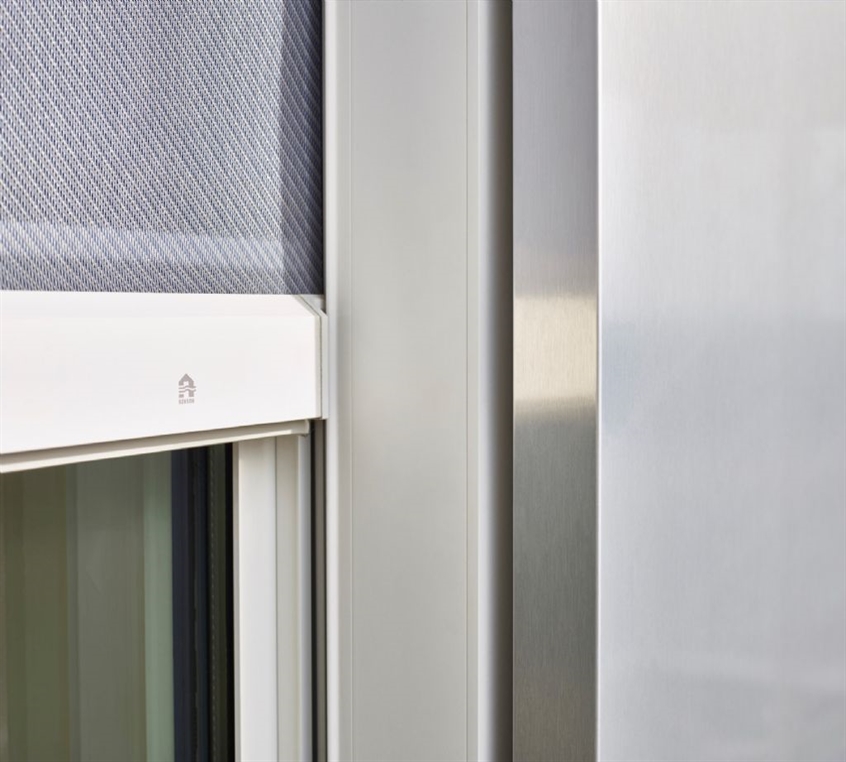 A wind study was carried out and it was found necessary to use the Renson Fixscreens for each of the 20 floors. These blinds withstand winds of up to 130 km/h.
Location:
Kortrijk, Belgium
Credits:
Renson
Philippe Samyn & Partners, Architects & Engineers
Products Used
Exterior Shade: Fixscreen
Our Latest Brochure
Imagine the possibilities for your project and find a solution that's right for you.
DOWNLOAD NOW