work
Back to Portfolio
Loft Office
The new Velux Modular Skylights were used in the conversion of a warehouse into a modern loft office in Detmold (Germany). Architect Andre Rohde of Detmold opted to implement a new glass façade, using skylights for optimal lighting of the new office areas (174 workstations).
The key element in the innovative loft, however, is the interior architectural concept, which is based on grandeur, communication and creativity. Andre Rohde had a total of 18 skylights built into the roof.
Resistant to hurricanes and aesthetic, a central feature of the externally fitted topfix sun protection with zip-technology and fabric tension system is the fact that this solution, in any position and at any angle of inclination of the roof surface (from 0 to 90°), can withstand wind speeds of up to 120 km/hr, so this solution can also resist the force of hurricanes.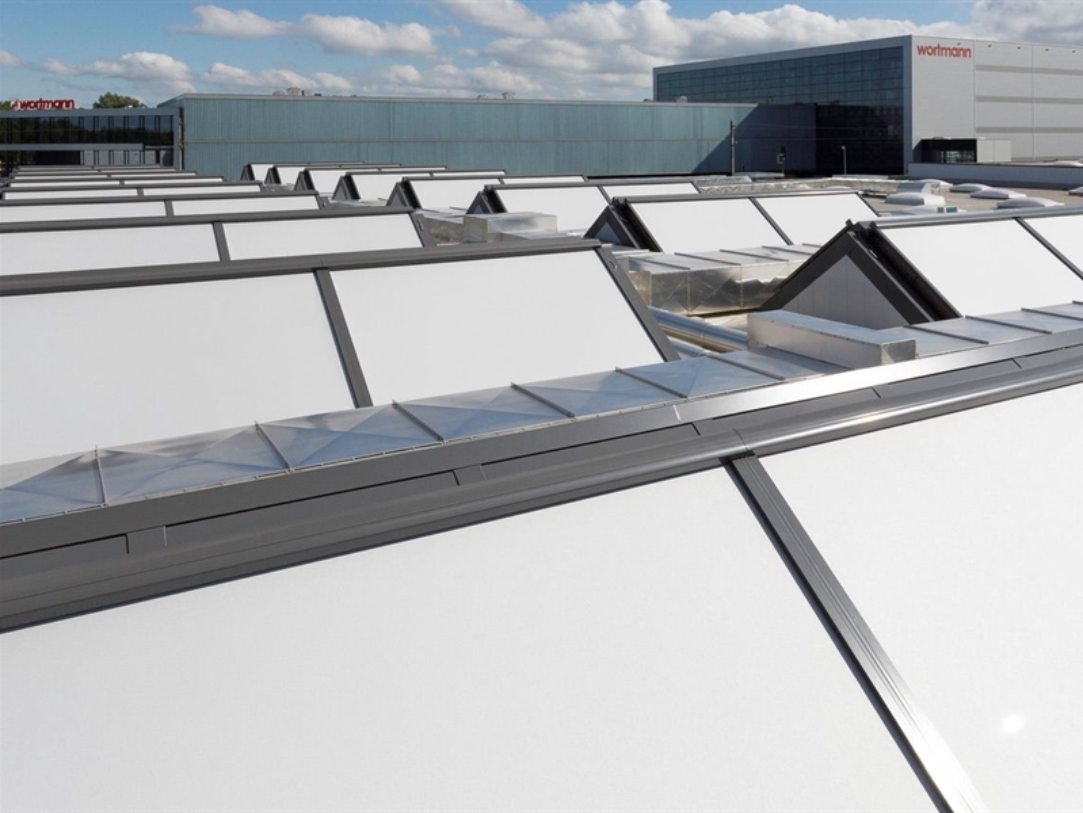 The narrow screen cassette, aluminum guiding system, and mounting supports are both technically and optically geared to the Velux Modular Skylight system.
The automatic monitoring system for the position of the sun is linked with the integrated SHEV system in the new offices in Detmold and by and large operates autonomously. Before the sun can cause a nuisance, the screens are placed in a position where they provide optimal protection.
Location:
Detmold, Germany
Credits:
Renson
Andre Rohde, Architect
Products Used
Roof Blind: Topfix VMS
Our Latest Brochure
Imagine the possibilities for your project and find a solution that's right for you.
DOWNLOAD NOW