work
Back to Portfolio
De Brabbel
Nursery
To support the shortage of childcare places in Antwerp, was the construction of a new daycare center for 112 children providing extra places in Antwerp North. Nursery Brabbel is the first fully completed new-build project that fits within the Masterplan Childcare of the city of Antwerp.
The architects designed a building block in an inner area for a nursery, a house and 4 apartments. The daycare center is located in Wetstraat, the house and apartments in Regentstraat.
In the center of the building block, an enormous sawtooth roof accommodates 8 living groups and 2 communal areas.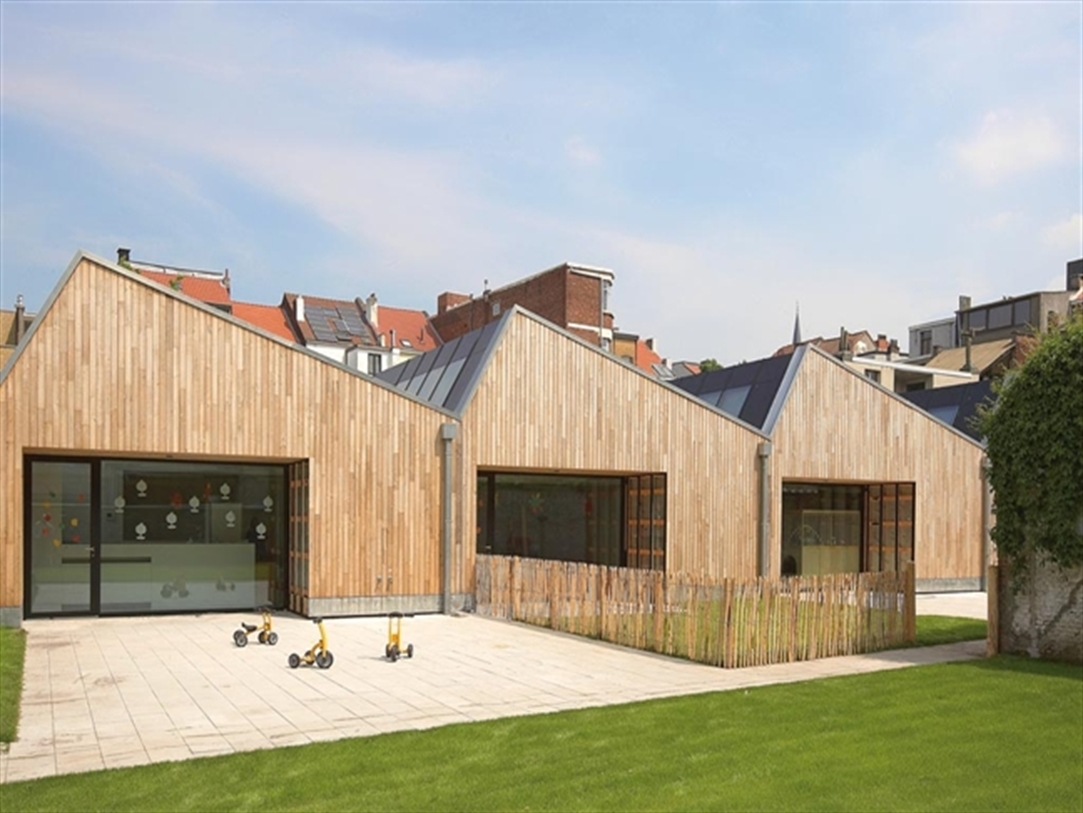 A high-performance insulation of walls and roof, a solar boiler, PV panels, and balanced ventilation with heat recovery contribute to the energy sustainability of the building. The roof was designed as a green roof and equipped with Topfix screens on the sloping roof for sun protection and healthy air quality.
Location:
Antwerp, Belgium
Credits:
Renson
Cuypers & Q Architects
Products Used
Roof Blind: Topfix
Our Latest Brochure
Imagine the possibilities for your project and find a solution that's right for you.
DOWNLOAD NOW