blog

Back
Why Aluminum Pergolas Are More Expensive
"Will the addition of an outdoor aluminum pergola be worth the substantial investment I will make?"
It's a valid question.
When you begin your search for creating an outdoor living space for your home, apartment or even business, the choices are many. Each option has its benefits and its shortfalls.
Here, we will look at aluminum pergolas and what you would benefit to know along your journey with a focus on – "why should you pay more?"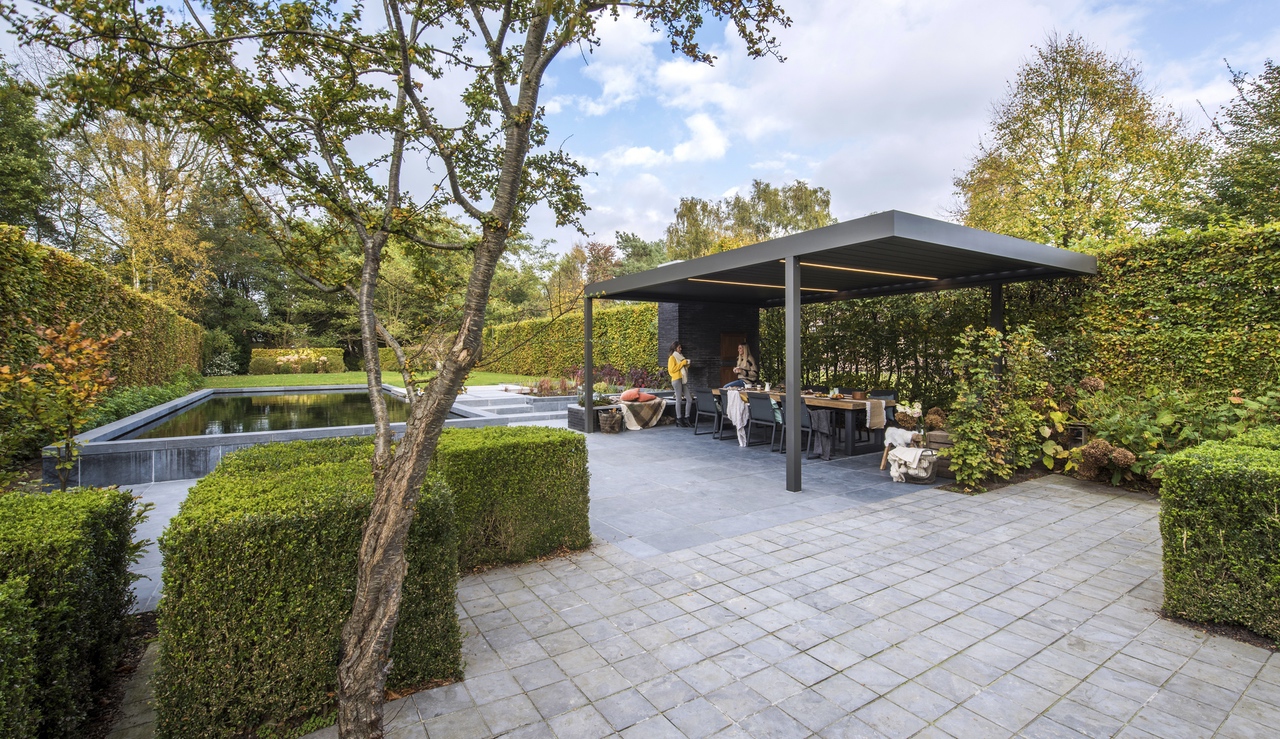 Technical Stuff
An Renson aluminum pergola is made to measure and can cover a small of very large area. It is engineered to the highest quality with ocean treated aluminum, powder coated in any RAL colour, all screws are hidden for a seamless, smooth look and the rainfall streams with ease through the internal gutter system. The louvres may tilt to 150 degrees or tilt and retract smoothly and quietly. All models support wind, rain and snow load to different degrees and are equipped with sensors.
Outfit your pergola with accessories to suit your needs, such as, screens, loggia sliding panels, glass panels or curtains for privacy and protection, heaters, LED lights above or along the columns or both, and speakers.
Positioned in front of patio doors or windows, it will reduce the heat entering the home keeping your home cooler.
Easy to clean and low to no maintenance.
Sustainability factor of aluminum as a 100% recyclable material.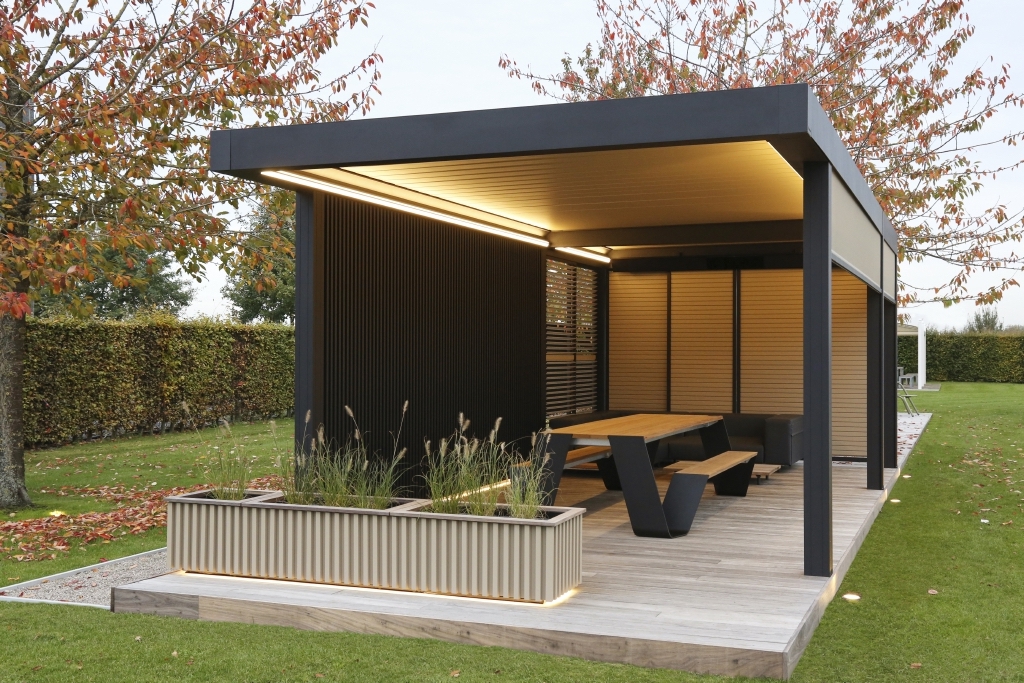 Fun Stuff
Get more use out of your outdoor living area, enjoying your deck or patio for more hours each day, and extend the outdoor living season throughout the year.
Open the louvres to enjoy just the right amount of fresh air or sunshine.
Do you feel a few drops of rain? Quickly close the louvres to a perfectly sealed roof and keep enjoying the fresh air.
Watch as our children play under the pergola protected from harmful UV rays or find solace poolside in the cooler shade on a hot day. Have a BBQ for your family or friends and enjoy a splendid time sharing stories and making memories in your shaded oasis.
Sneak out in the early hours to for some time to journal, do some yoga, or just enjoy a quiet moment. At night, turn on the heaters and the lights enjoy a glass of wine or a tea for that much needed wind-down time before the end of the day.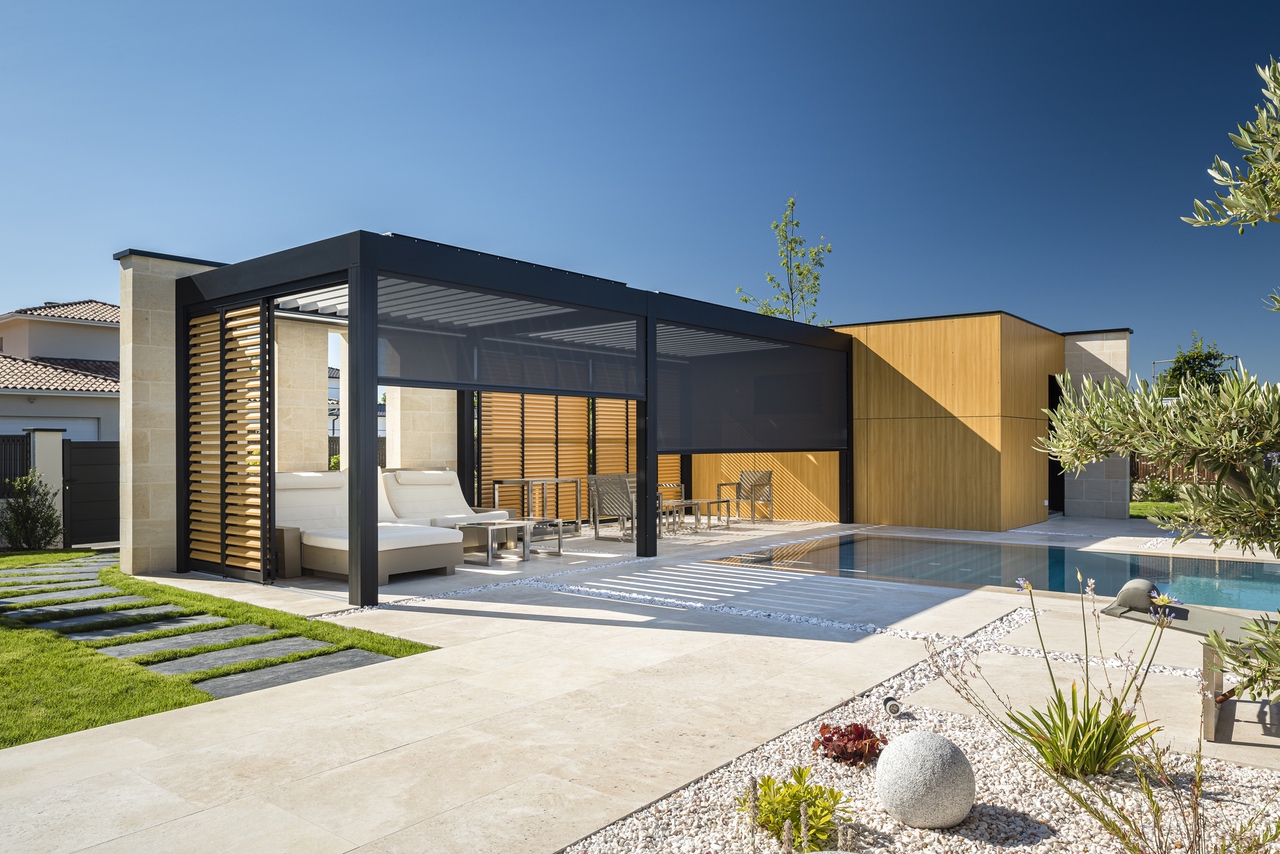 Value Add
The sleek design of a Renson pergola will be an attractive focal space in your outdoor area, whether that is a landscaped backyard, patio, roof-top patio, or dining patio.
It is visual appealing and extends the living area of your home or seating area of your business.
Patio furniture and such are protected and will weather many seasons for many years longer. There construction will last a long time and the design is timeless.
As for health benefits, these are many and are priceless.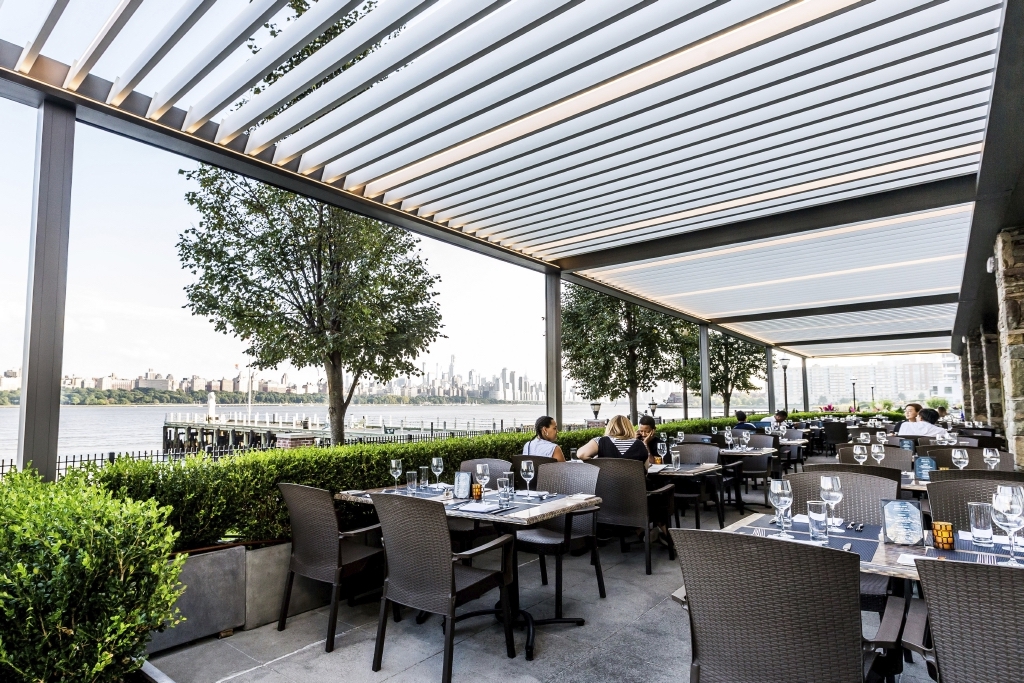 Learn more about our Bioclimatic Pergolas or get in touch with us today to get started on your project idea!

Back
Recent Posts

Prev Post
Next Post

Our Latest Brochure
Imagine the possibilities for your project and find a solution that's right for you.
DOWNLOAD NOW