blog

Back
5 Reasons to Choose a Bioclimatic Pergola for Your Outdoor Space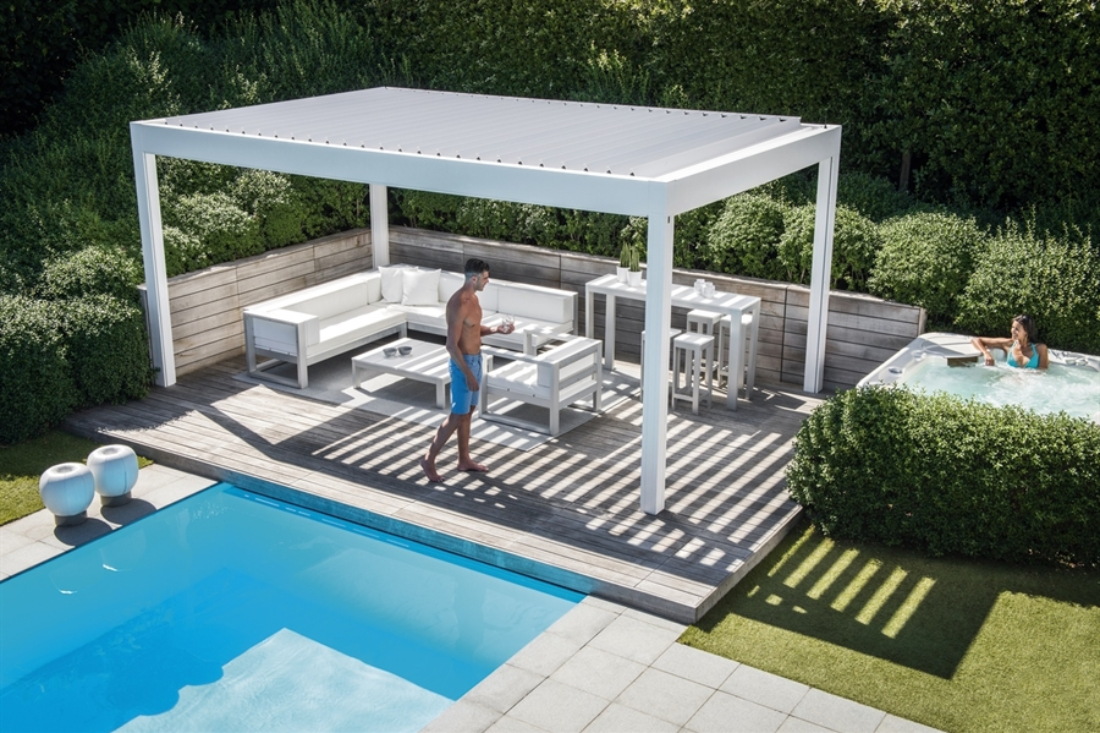 Terrace Covers - The Solution for Year-round Enjoyment of the Outdoors
Planning a pergola for your outdoor space is never an easy task as several factors always come into play; feasibility, efficiency, and aesthetics just to name a few. With so many different choices and models around, it can be difficult to determine which pergola will best fit your needs. The bioclimatic pergola might just be the right solution for your outdoor space. Not just your standard pergola, its innovative concept will extend your living space to the outdoors with finesse and efficiency. Although the reasons are many, here are our top 5 reasons to choose a bioclimatic pergola for your outdoor space.
1. Year-Round Enjoyment of Your Patio
The bioclimatic pergola uses a simple yet effective model of louvres to control the level of sunlight or shade filtering into your outdoor space. When open, the louvres can be adjusted to provide ventilation while retaining your preferred level of shade. When closed, they help protect your outdoor living area from the midday sun or any extreme weather. The bioclimatic pergola also naturally regulates the temperature of your outdoor space by controlling the sunlight heat and ventilation direction. Such a structure allows for year-round enjoyment of any patio, regardless of how crazy the weather gets.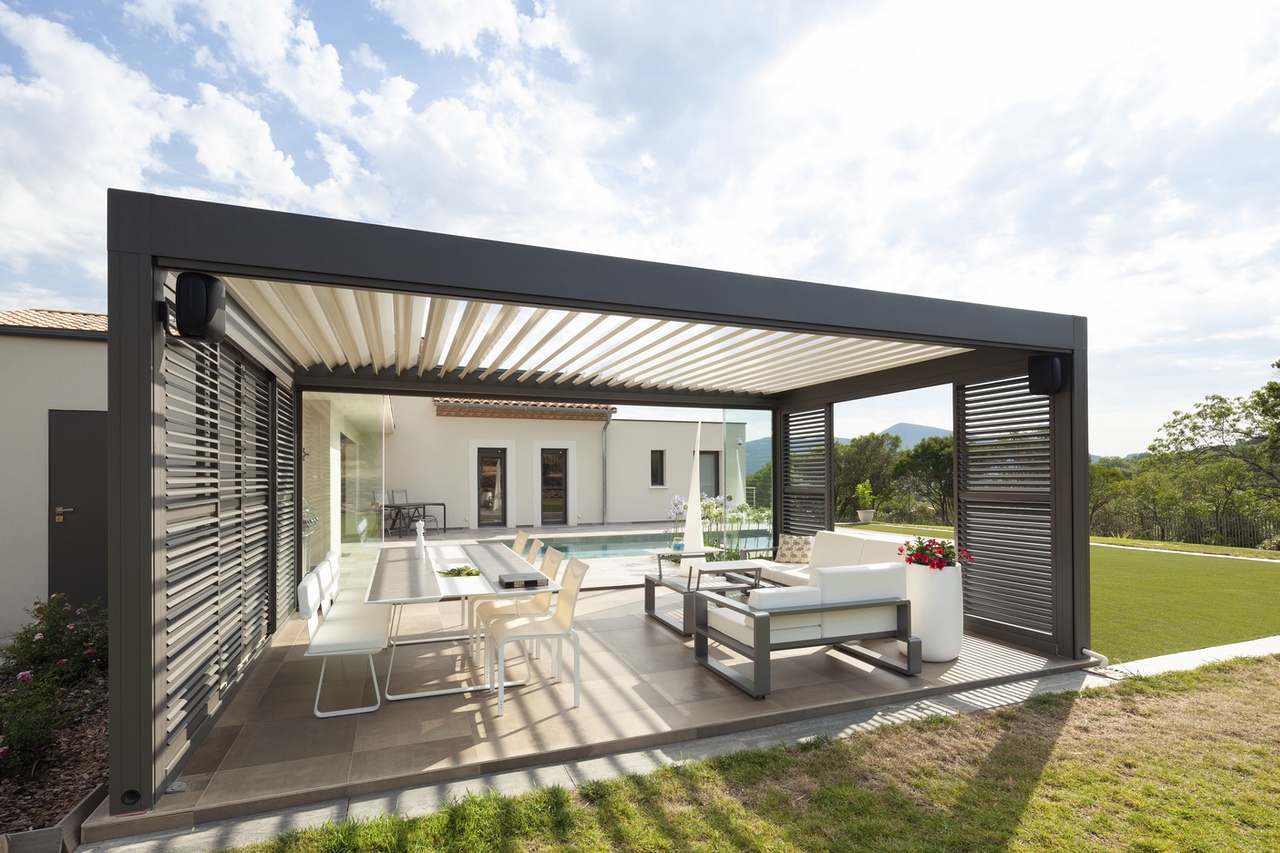 2. Minimalist Design that Fits any Outdoor Space
The bioclimatic pergola has a sleek, minimalist design that harmonizes beautifully with any outdoor space. Uncomplicated with elegant lines, the pergola makes a powerful addition to your home.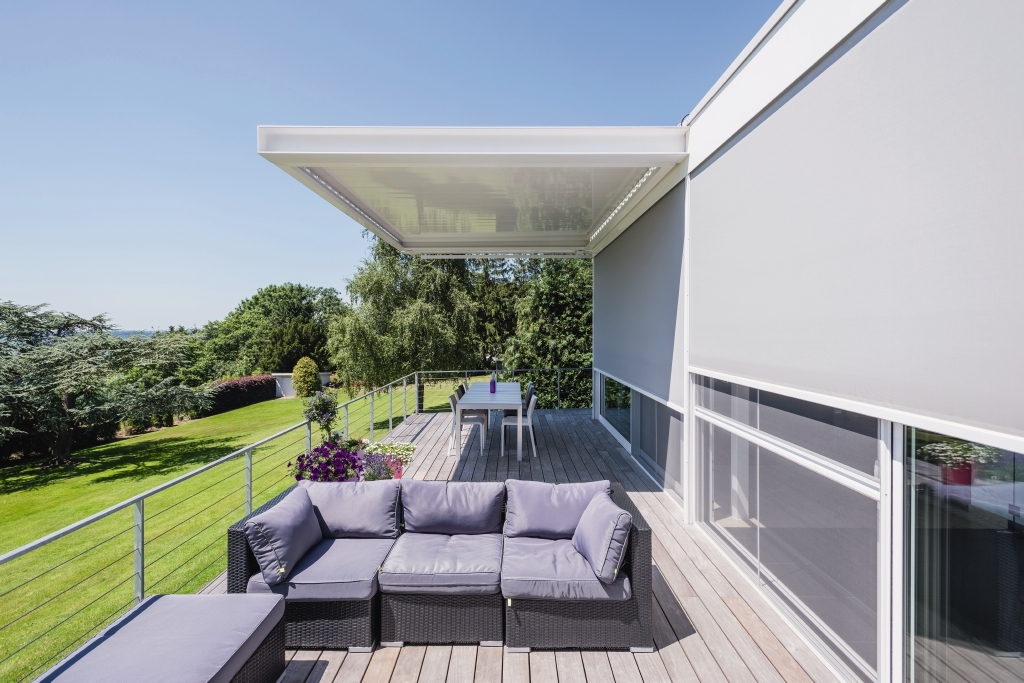 3. Fully Automated System and Easy to Use
A crucial factor when purchasing a new pergola is its ease of use. Our bioclimatic pergola system is equipped with fully automated tilting and retractable louvres. With just the push of a button, you control the lighting, ventilation, temperature and aesthetic of your outdoor living area.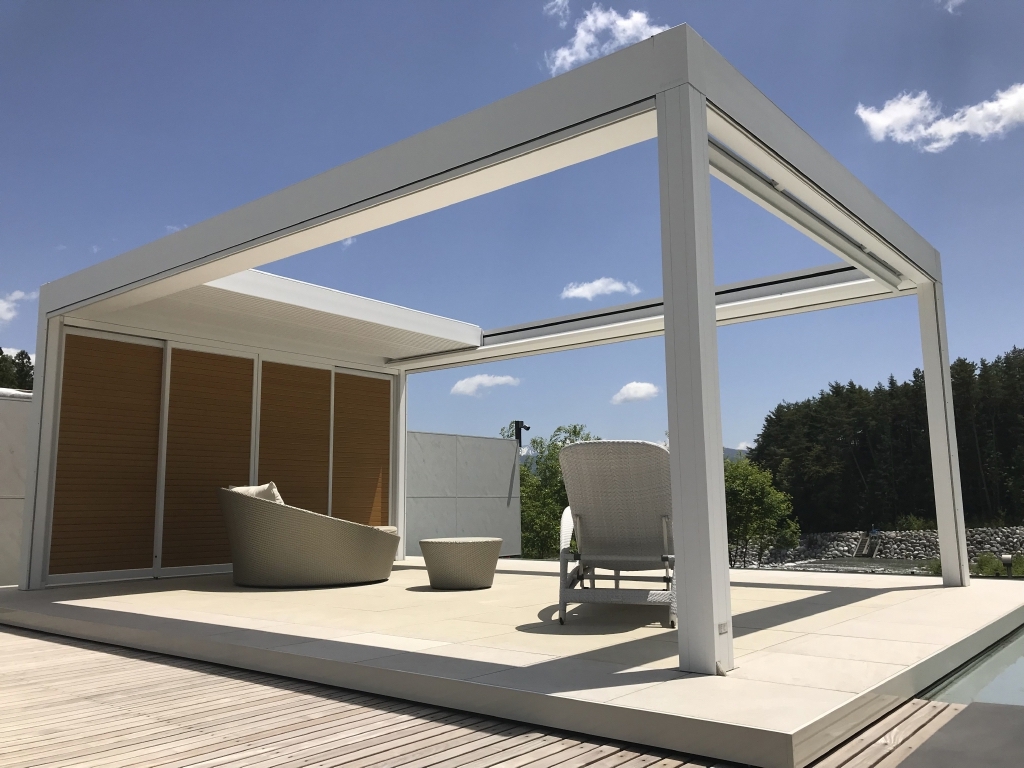 4. Fully Customizable to Fit Any Space
Whether big or small the bioclimatic pergola can be fully tailored to create your dream patio. Made to measure, the pergola is adaptable to any architectural configuration, transforming your outdoor space into a serene oasis.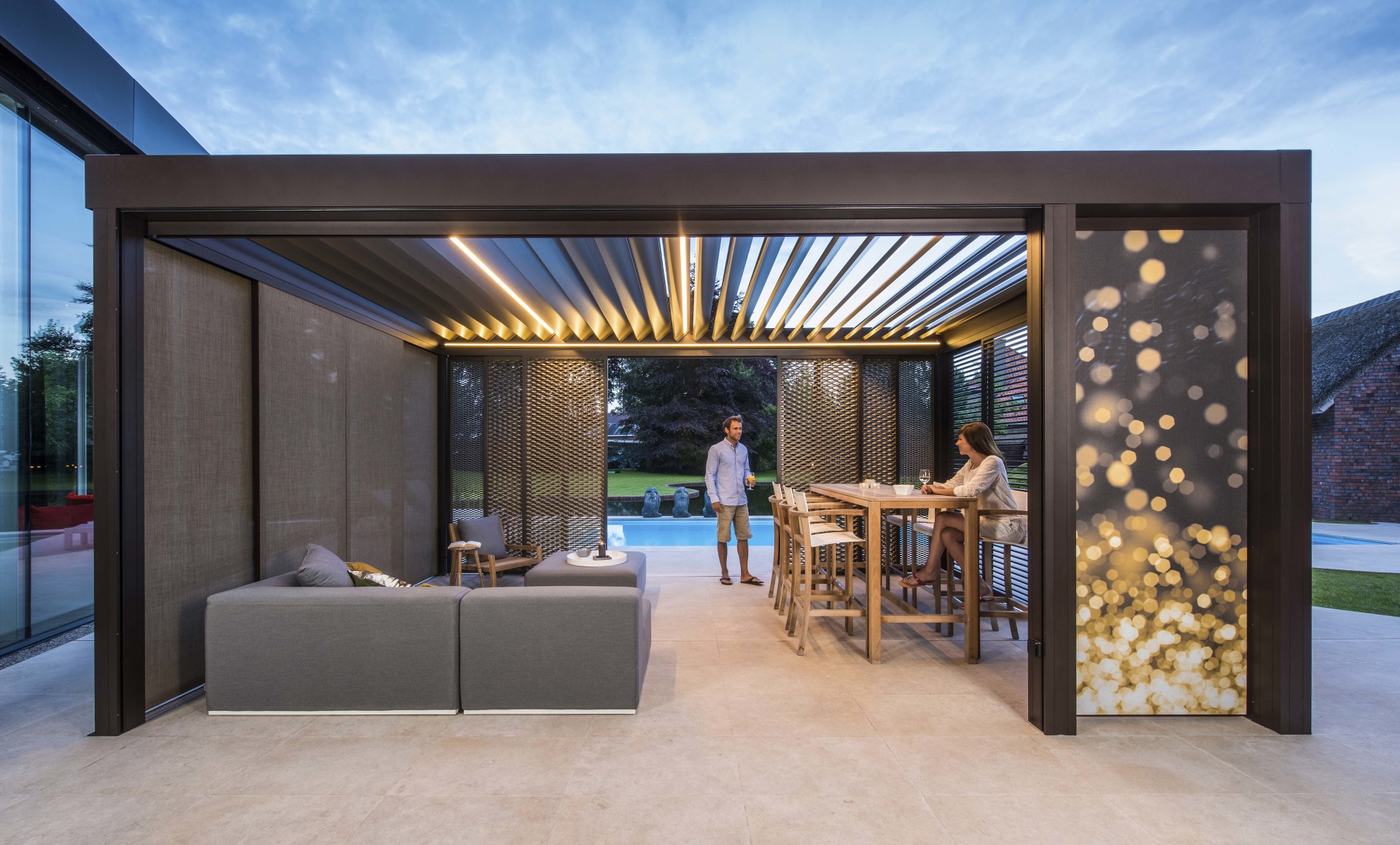 5. LED Lighting for Evening Entertainment
Entertain day and night! The bioclimatic pergola can be equipped with LED strip lights that create a warm and cozy atmosphere for your outdoor space. Depending on the mood and time of day, the lights can be dimmed, or change colour from red to yellow or white (see below).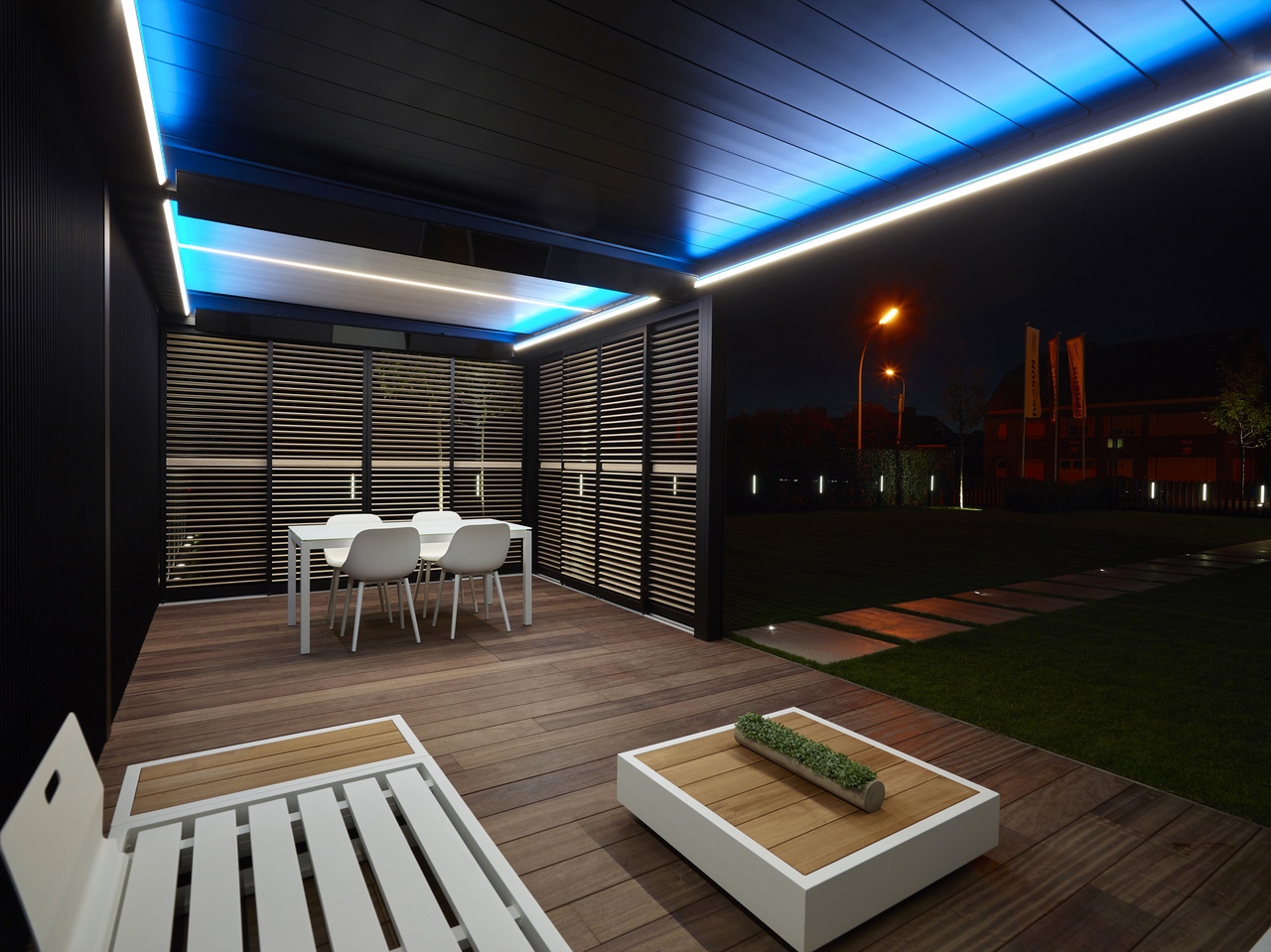 Explore our line of Bioclimatic Pergolas
Based in Vancouver, Atria Designs carries the philosophy of providing clients with unique design ideas and strong craftsmanship, while focusing on sustainable holistic outdoor living spaces. Atria Designs specializes in creating residential and commercial outdoor living areas that are attractive and functional.
Contact us for a free consultation or call 604 428 1818 to get started on your project idea today!


Back
Recent Posts

Prev Post
Next Post

Our Latest Brochure
Imagine the possibilities for your project and find a solution that's right for you.
DOWNLOAD NOW